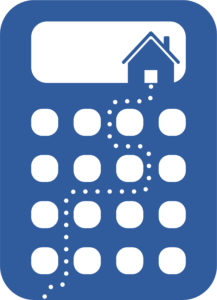 In addition to offering mobile, comprehensive, full cycle accounting services, I also offer a high level of customer service.
As my clients can attest, I am willing to go the extra mile and do the research to solve a problem and meet your accounting needs. This will afford you the time to do the things you really want to do, like managing and marketing your small business or spending more time with friends and family.
BOOKKEEPING
Bookkeeping can be a tedious task and is often low on the list of priorities. It does, however, provide the foundation for accurate and timely reporting that will help your business flourish and grow.
I can help you with your bookkeeping in a multitude of ways:
If your books have been badly neglected over the years, I can clean them up for you and get your business back on the right track. I am excellent at reconciliations!
I can set you up with accurate bookkeeping and pass them back to you to maintain.
I can do your bookkeeping for you on an ongoing basis, allowing you to have the time to focus on your priorities.
I have experience with Simply Accounting, Sage 50, Wave Accounting, Xero, QuickBooks and QuickBooks Online.
When I see a business through the full-cycle accounting process, it allows me to provide other services, like Corporate Tax Returns and Financial Statements, seamlessly and affordably.
ACCOUNTING
Financial Statements are often the best way to determine how you and your business are doing but can be difficult to read and understand.
I can help by compiling financial statements that make sense to you and your business on a frequency that best suits the requirements. I can help you to understand how your business is doing and what needs to be done to get to the next level. I can work closely with you to help make the goals for your business a reality.
TAX
Corporate Income Tax Returns
Having experience in different industries, I have been exposed to a variety of different tax scenarios. I am up to date and informed with the ever changing tax environment. Whether I have been a part of your business's full cycle accounting, or am completing the corporate tax returns, you can rest assured knowing a professional is getting the job done.
Personal Income Tax Returns
There are many options available for submitting personal income tax returns. By using a Chartered Accountant, you are hiring someone who is up to date on the Income Tax Act and is familiar with all of the intricacies and deductions that can save you money. I also make the process easy for you by offering a mobile service, flexible timing and providing a checklist so you know what I require.
SMALL BUSINESS ESSENTIALS
Starting and running a small business can be difficult to navigate if you don't start off on the right path. Whether you have been in business for some time, or are interested in starting a small business from scratch, my course Small Business Essentials will give you the tools and know-how to set up your business for success.